What Is Bookkeeping / Accounting?
What Is Bookkeeping / Accounting?
Bookkeeping and accounting refer to the gathering, processing and reporting of financial information used in the running of organisations. Such data can help to measure the performance of organisations. Financial information is normally presented in standard formats to allow for easy comparison.
Most people who have been at work at some point would have used financial information or information provided by accountants or book-keepers. For people who own their own businesses, they might be able to know how much they take and spend. Any organisation with more than a few transactions have to keep records of money coming into the business and how such money is being spent, by whom and on what.
In that regards, accounting records allow for transactions to be monitored and compared over several periods such as  months and years.
One of the questions I get asked a lot is
What is the difference between book-keeping and accounting?
There are differences between book-keeping which is the processing of financial data. Accounting is about summarising, reporting and evaluating the financial records for decisions or performance. Both of these functions are important, without good data in the system, the reporting of information will not be complete or reliable.
.Accounting is a more 'senior' function. Anyone with enough practical experience can be referred to as both a book-keeper and an accountant. To be a Chartered accountant, you need to pass the required number of exams, gain practical experience and be a member of one of the recognised professional bodies. Accountancy is further broken down into specialism such as Financial accounting, management accounting and auditing.

The need
Every organisation must have some kind of accounting system that they use, even if the records are in books (manual) or on computer systems. Otherwise, financial information can easily be forgotten or lost.  Financial data can be used for measuring the performance of businesses. Keeping accounting records is just as important for a multi-billion-dollar company as for a small business. It allows businesses to keep records of what they buy, sell, who owes them  or who they owe and when payments are due for payment or receipt.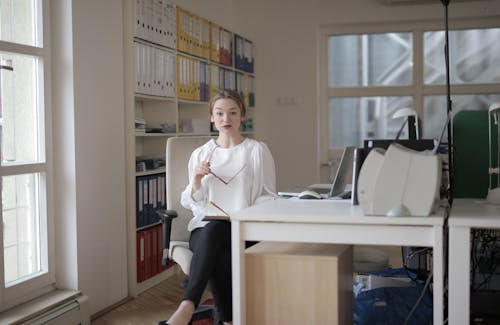 Some organisations have specific accounting requirements, but adequate and timely information can help businesses run better or  make informed decisions. For example, a good system may help organisations to determine if and when they need extra funding or have excess cash for investment. Such numbers can also be used to determine whether a product is profitable or not and how much to charge for a piece of work, product or service.
If you find this article interesting and want to explore the option of being an accountant, why not? Look out for more information on a career as an accountant.
One of the advantages of studying for a book-keeping or accounting course is the flexibility of working from anywhere (if you are self employed) and have clients. The work can be done remotely. Look out for articles on accounting software.